Empty Your Wardrobe went abroad and was hosted in a windy Denmark!
On March 17th, a Clothing Swap Party was held, this time led by an international team. The mix consisted of a Bulgarian, two Italians, three Germans, one of whom was Danish speaking (it was very important to get to know with the locals), English girl with the great name Mairiclaire MacDonald. The event gained popularity and the local newspaper wrote about it on its homepage.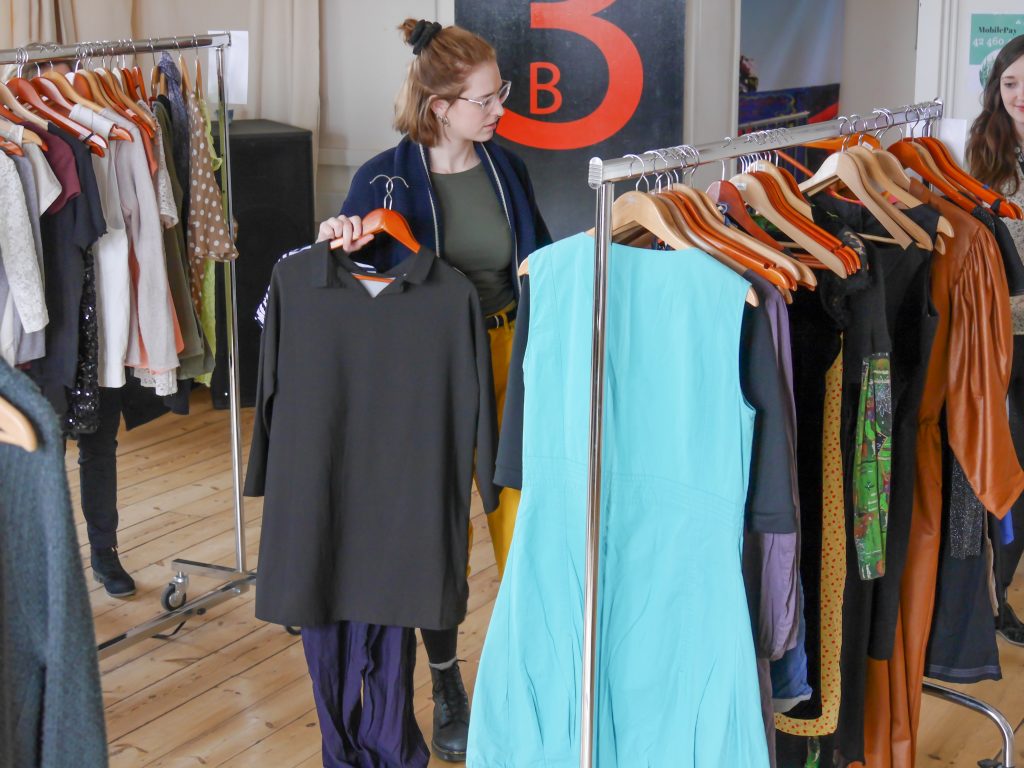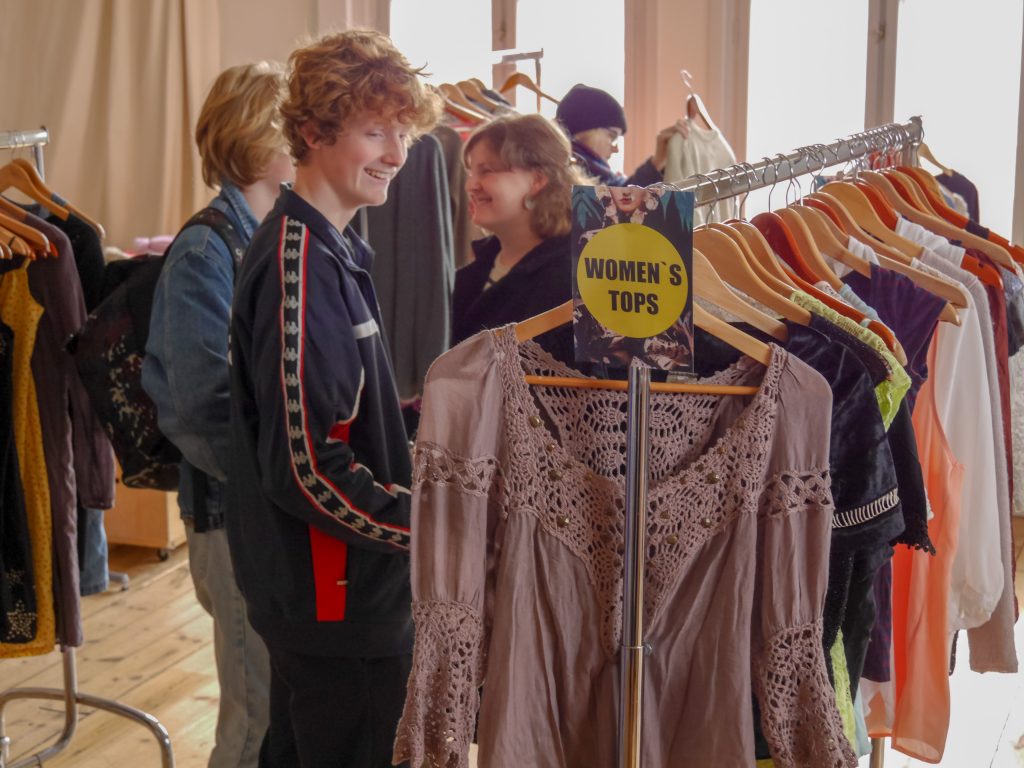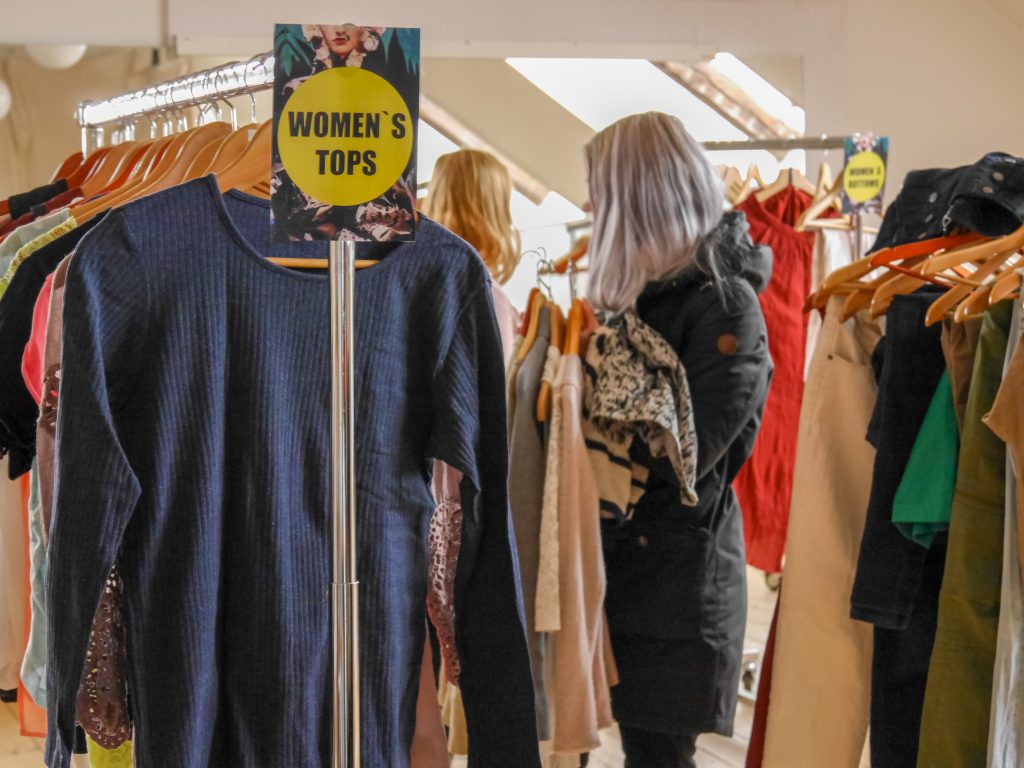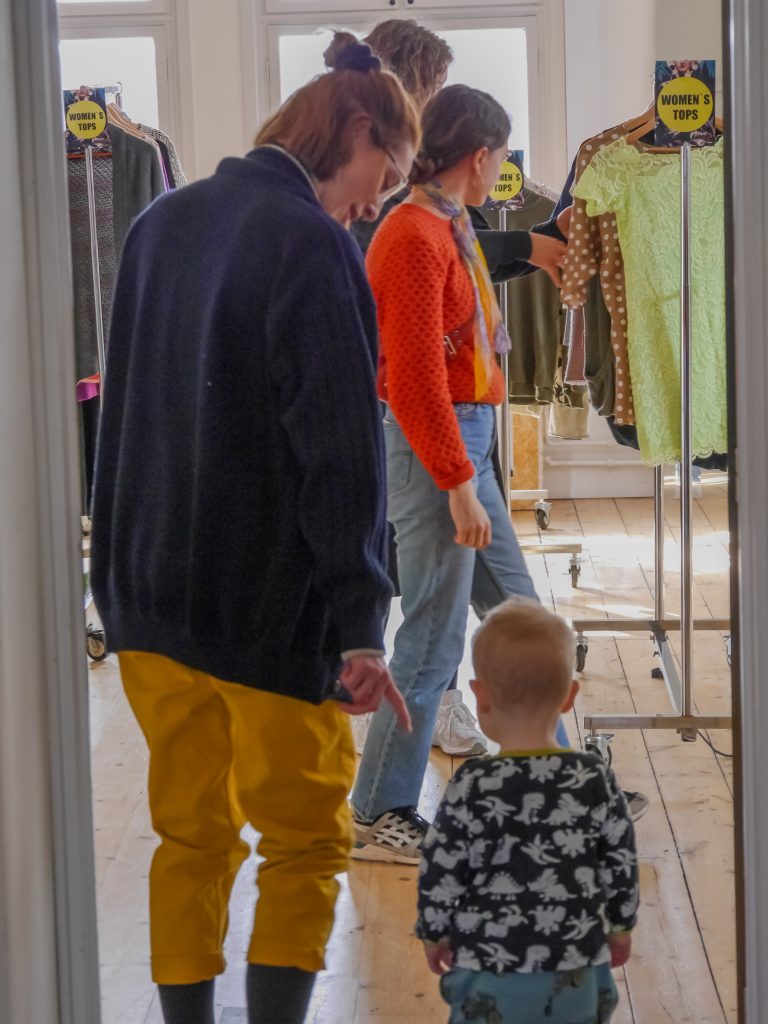 The culture of second-hand clothes and shops in Denmark is at its peak! There are shops here where you can repair your clothes – people with disabilities are working, who tailored and correct the small holes on your clothes as well as designers who are totally transforming the garments and could find another use of them.
You can also sign up to so-called charity stores where you bring your items for sale, which you are no longer needed, they are marked with a special barcode, then you should arrange them, and you receive the amount you have declared on your account. Easy, right!
The weekend after "Old Fashion is the New Fashion", Hello Vintage hosted a mega big bazaar where you can buy vintage clothes per kilo, and in April there would be another swapping event, facilitated by a local community called Byttefestival // forår 2018. Its concept is last for 3 days – you can bring your clothes on Friday and get a ticket that you can use on Saturday and Sunday. You can take clothes to try at home and return them the next day if they do not fit you.
We think we did a great job because we were able to recreate a magical atmosphere. Again we kept the tradition and we had a fashion consultant who carefully selected and offered interesting sets to our participants.
We also took care of the good mood and nice music. Thanks to the wonderful host of Bygning 5, we had two beautiful halls on the 3rd floor of the Nicolai Cultural Complex. The place itself was previously a school, along with the other 5 buildings that became a historical landmark after a reconstruction and a modern design touch. One of the rooms was used to exchange clothes, while on the other we arranged a place for social meetings and networking. There was also a catering with good food and drinks, arranged very professionally by created by Adelina and Alexander Novakov and Kalin Krastev. For orders and individual menus, please contact us 🙂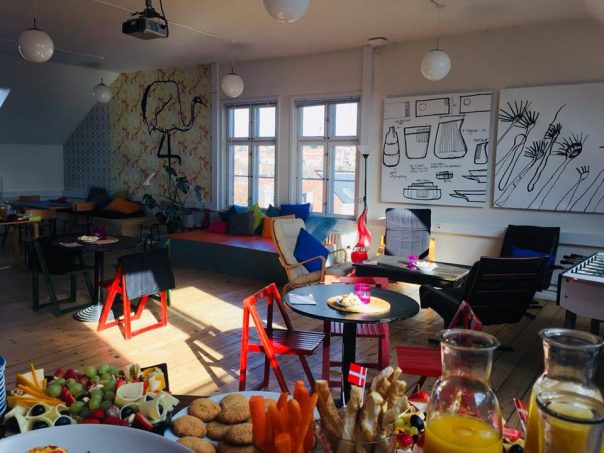 More than 50 people attended the event – we had a different age mix, and people of different nationalities.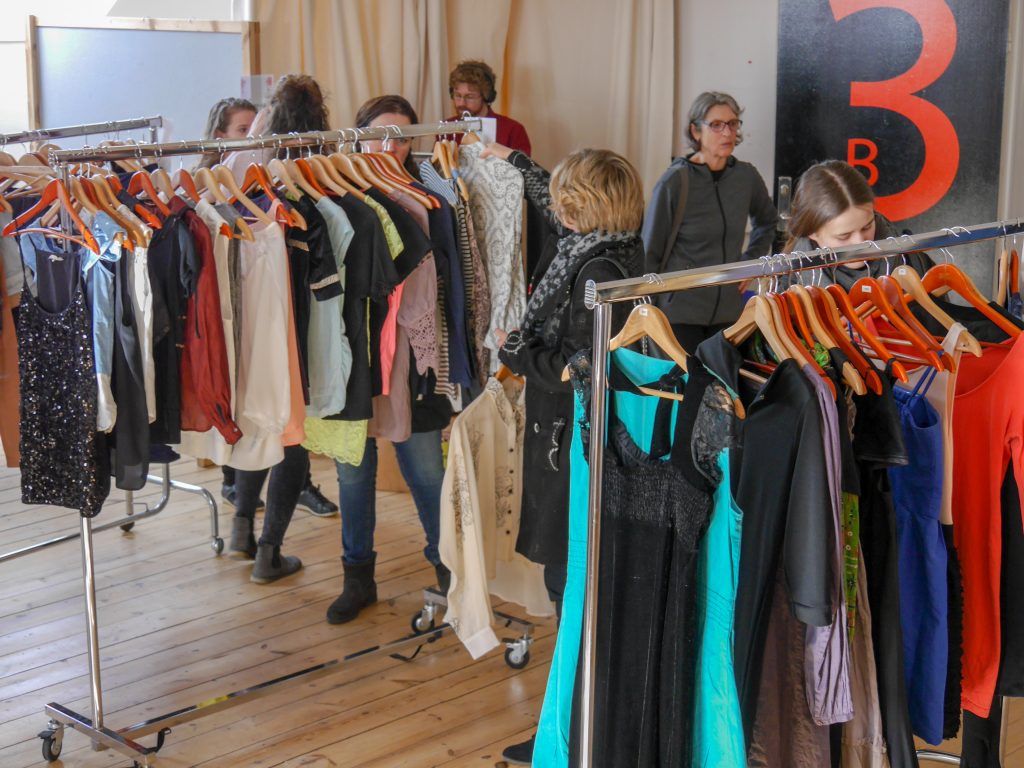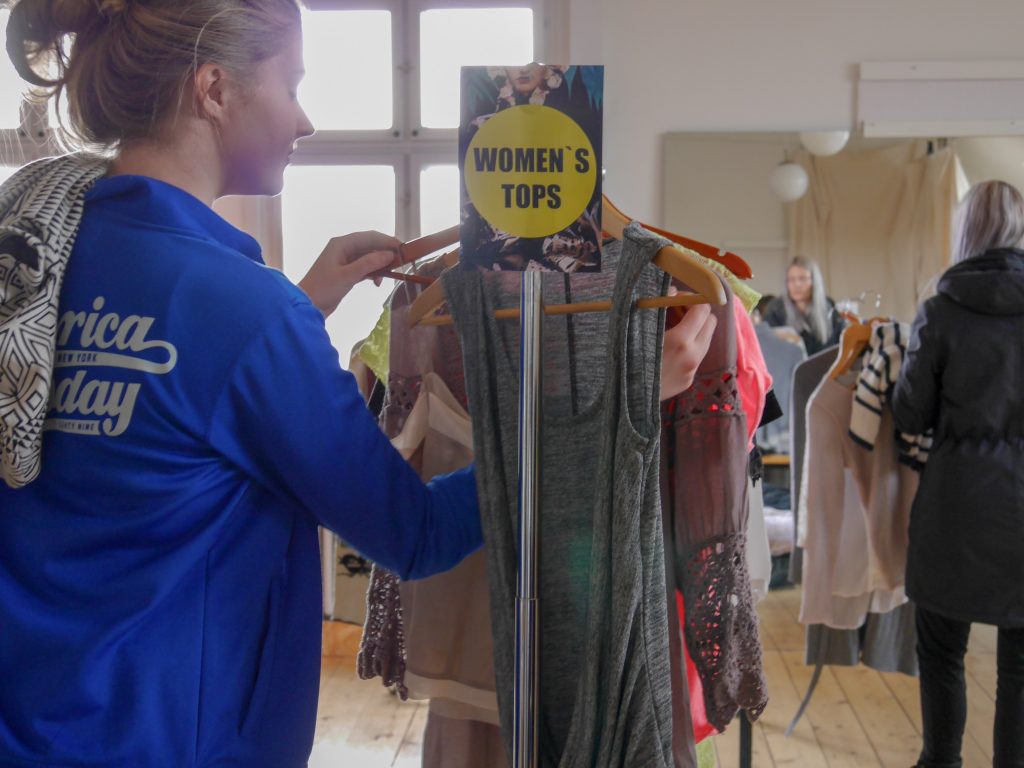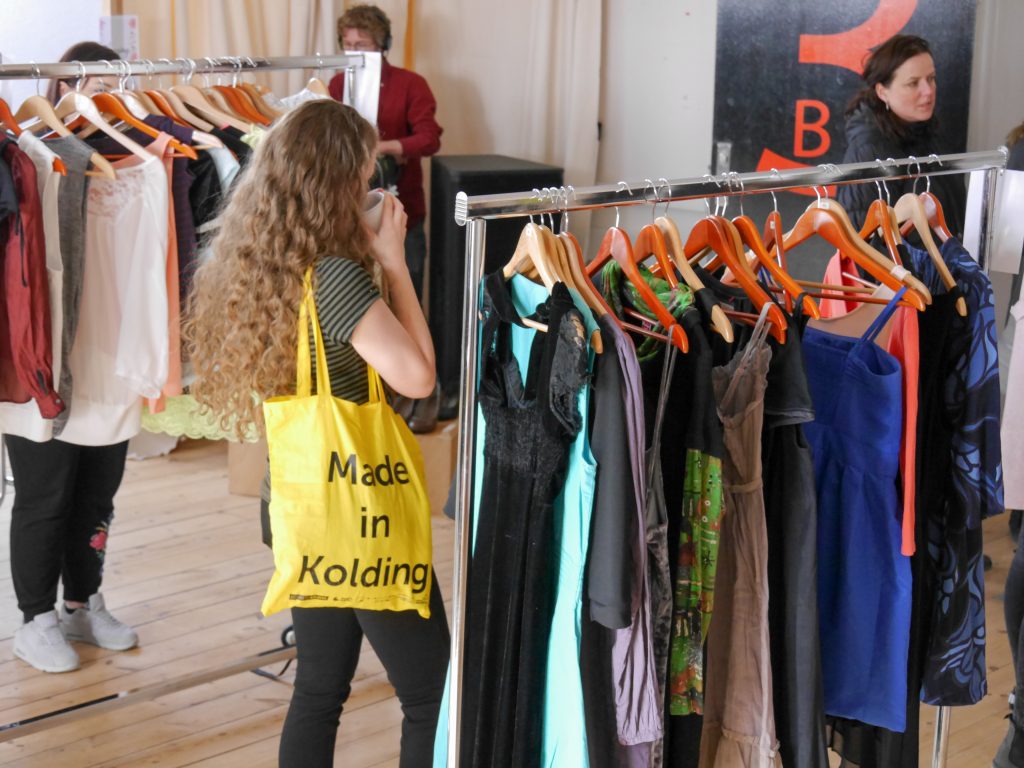 We met a very sophisticated girl, a blogger, and we'll tell you about her in a future blog publication. Mie Schmidt has set a challenge at the beginning of the year, claiming she will not buy clothes the whole year and will be aware very carefully what she's wearing from the pieces placed in the closet. That is easy to follow because she first counted how many tops, pants, jackets, bags and shoes she will start this challenge, tracking what she wear, placing it on the top row in her wardrobe.
We will keep an eye on Mie Schmidt's progress these months and let you know about her progress 🙂 She had decided beforehand what she wanted to find joining our swapping event. She brought 3 beautiful pieces for exchange and left with jolly pink high heels with white dots and two blouses for special occasions.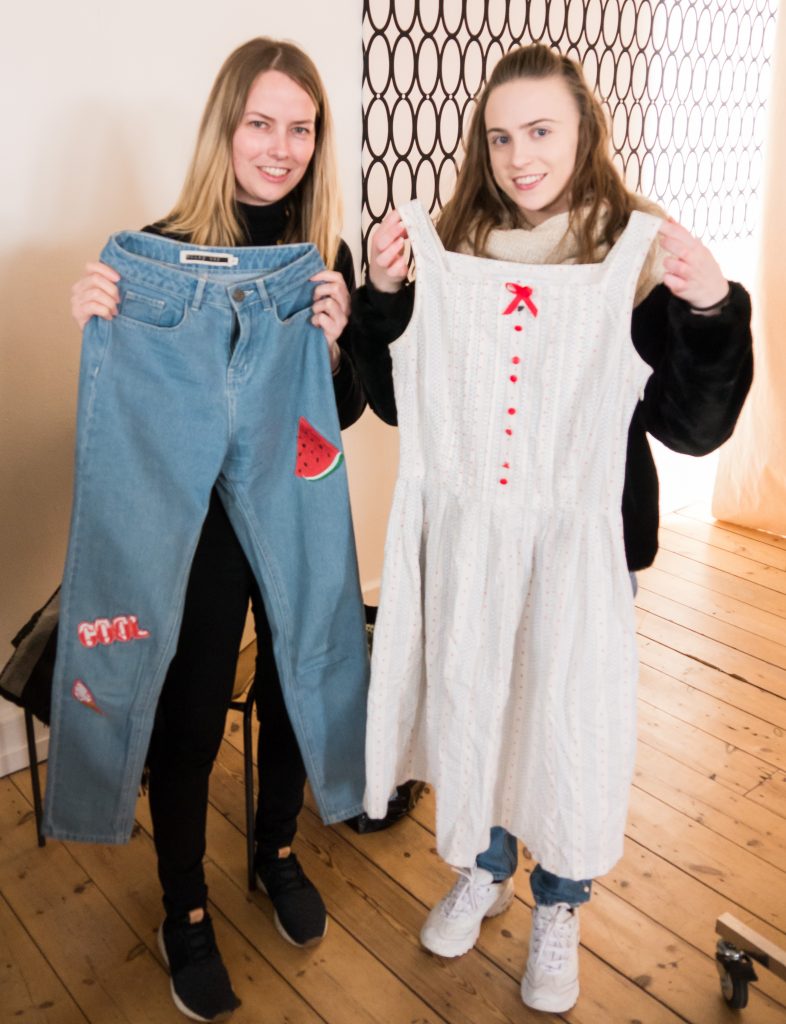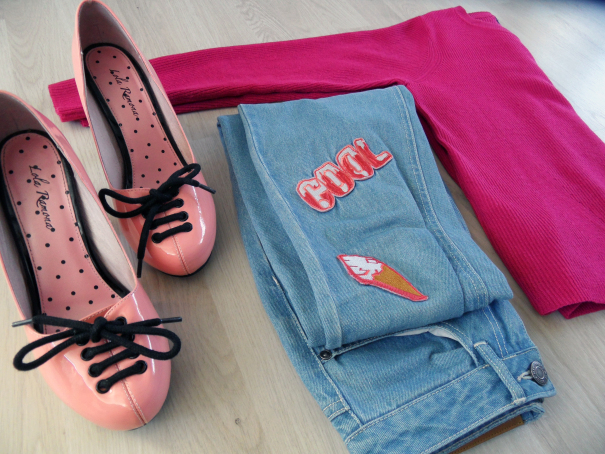 We met also Rosine Thorsen, a charming girl who wanted to talk with us more about Circular Economy, as well as expanding her network here in Kolding, which she had left because of her education in the Netherlands.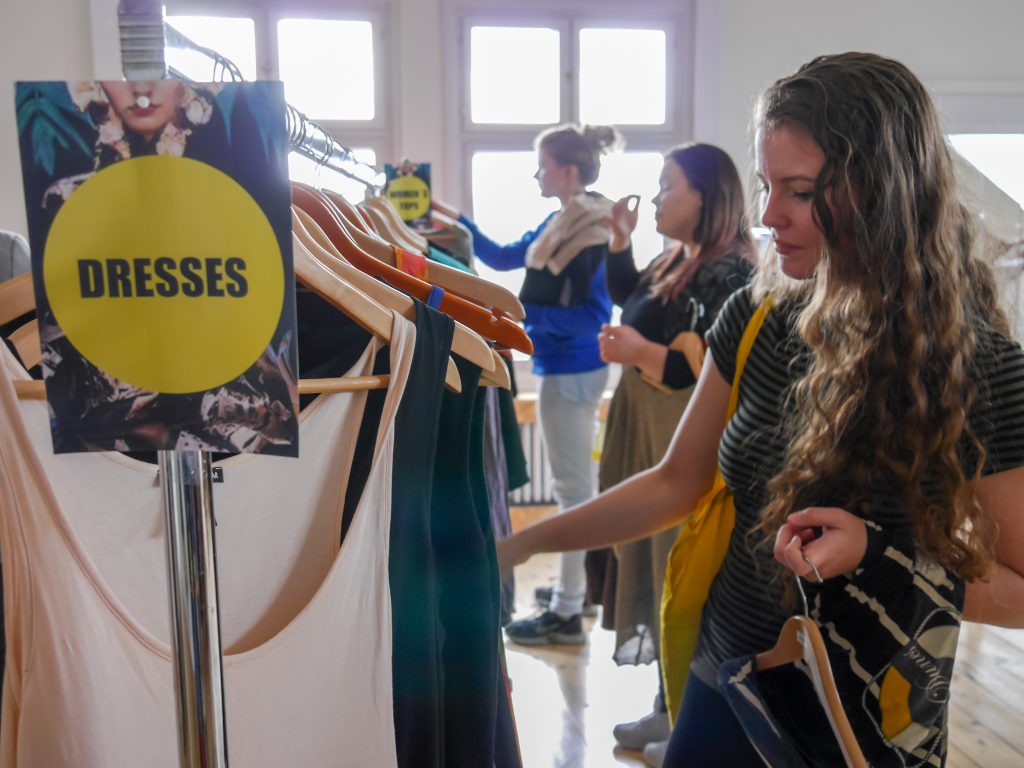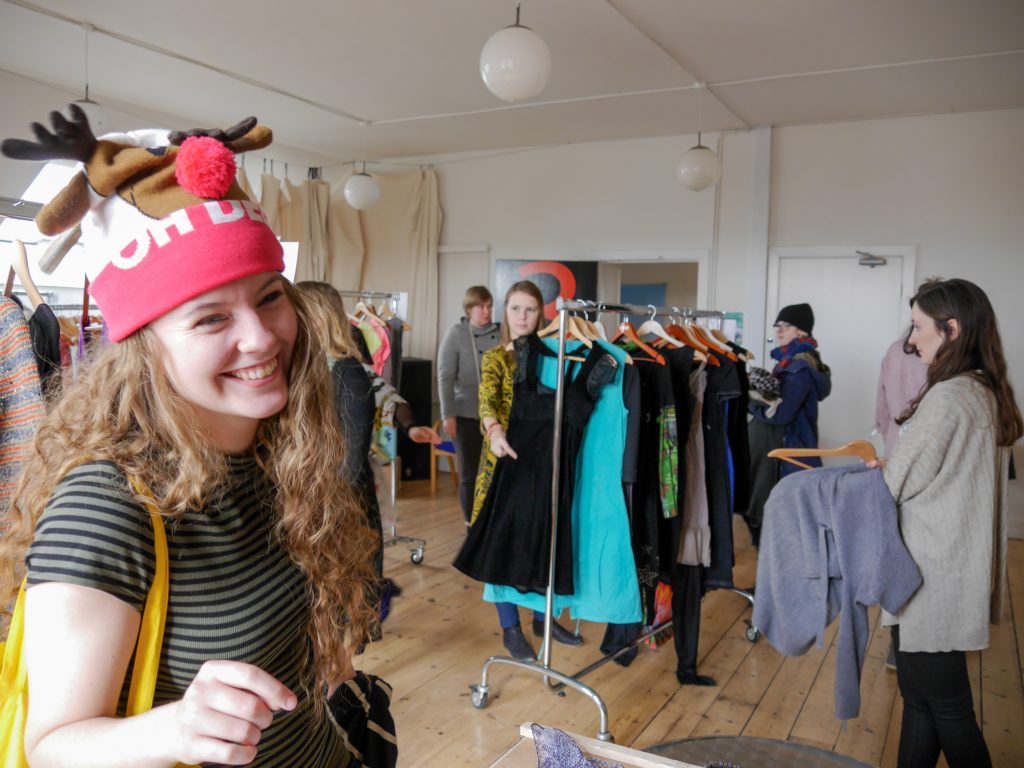 We will introduce you now the people without whom the event would not be possible, as well as the role of each of them. Write to us about who you want to know better and we will try to get an interview with her:
Laura Bohnet – entrepreneur, a very charm young German girl, always with a smile on her face. We met Laura joining together the Entrepreneurial Weekend at Pakhuset, at the end of November 2017. The story about that – she might tell better 🙂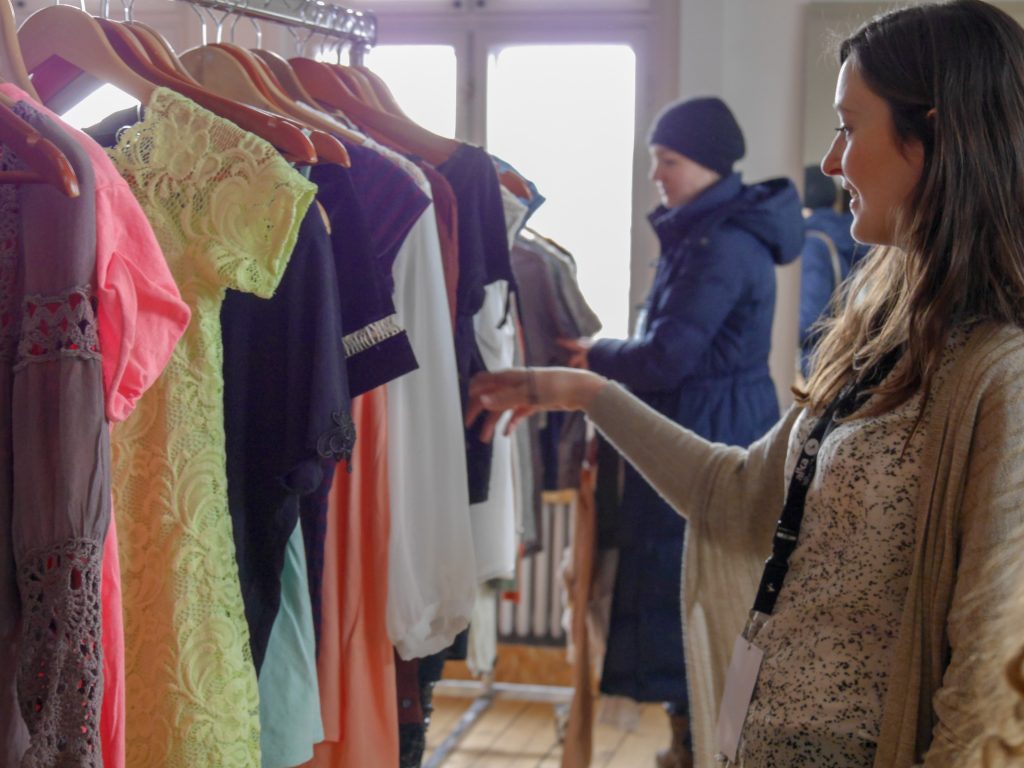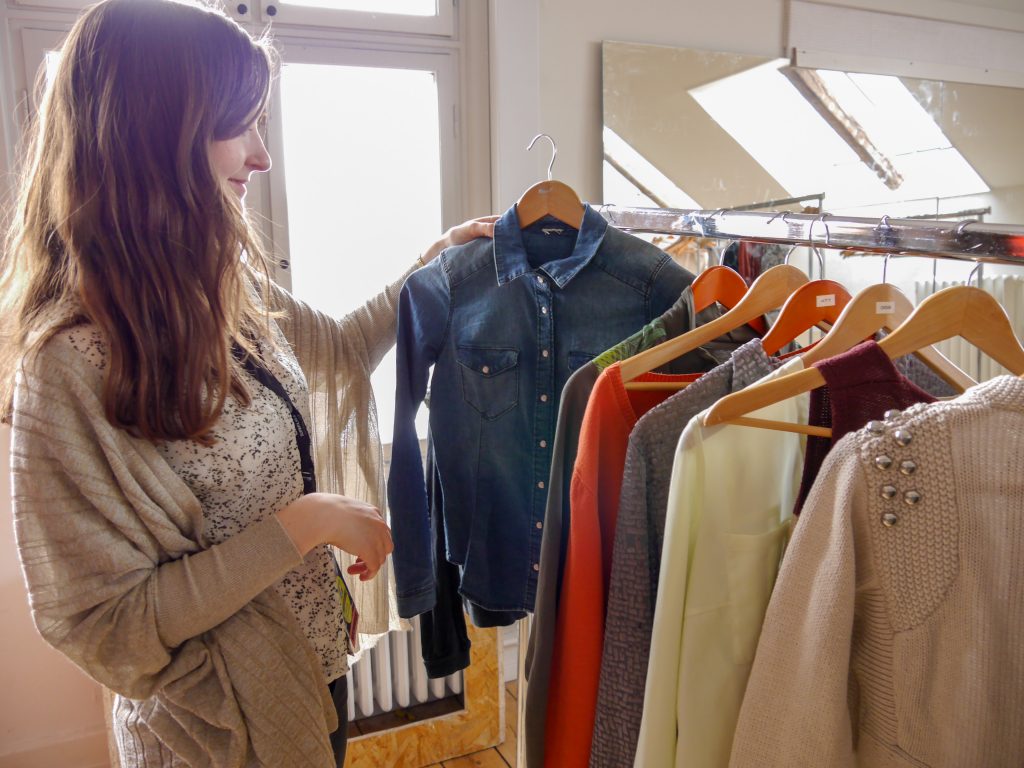 Gioia Arieti – always energetic, full of joy, studying IT Product Design – very smart girl 😛 At the event, she was the one responsible for the good arrangement of the clothes, for keeping an eye the whole user-friendly experienced to be well delivered to our participants.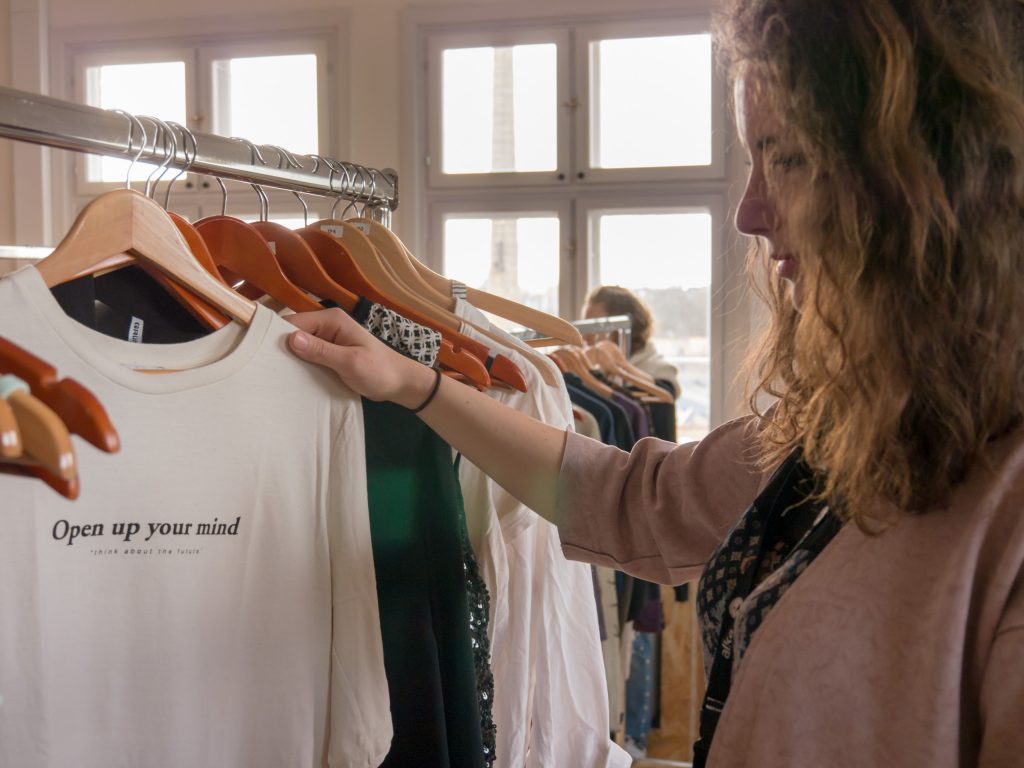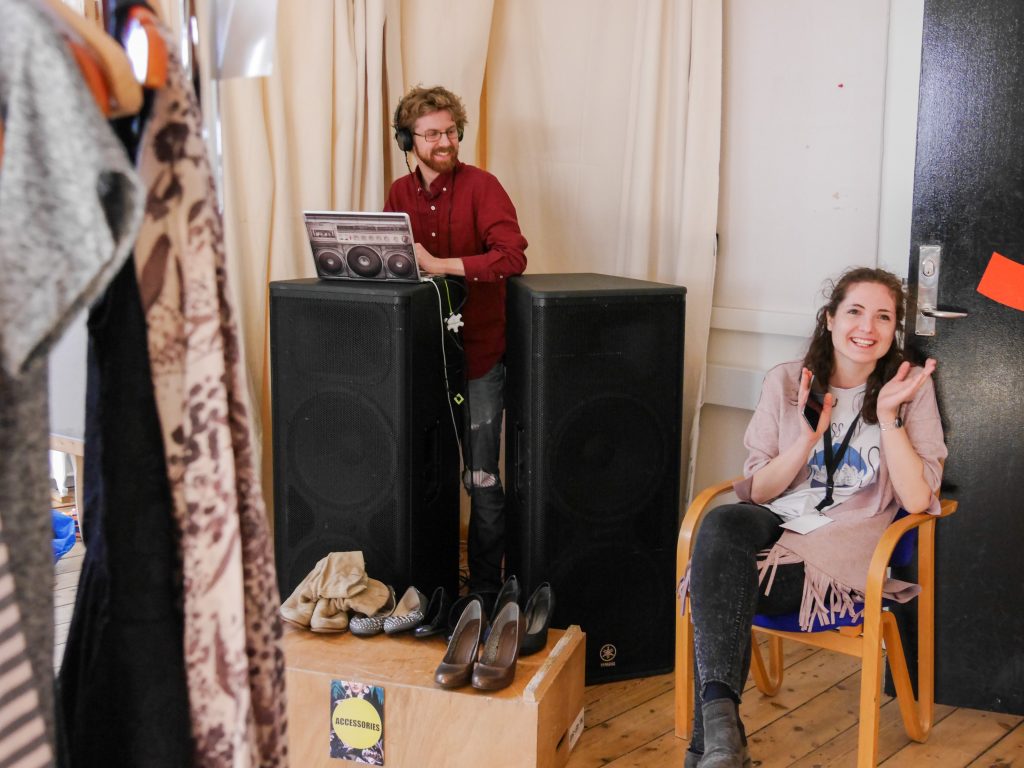 Mascha Beuthel – adventurer, researcher. She took a bachelor in fashion design, business and technology, and a master in IT Product Design – wow, right? During the event, she took the lead of a Quality Checker.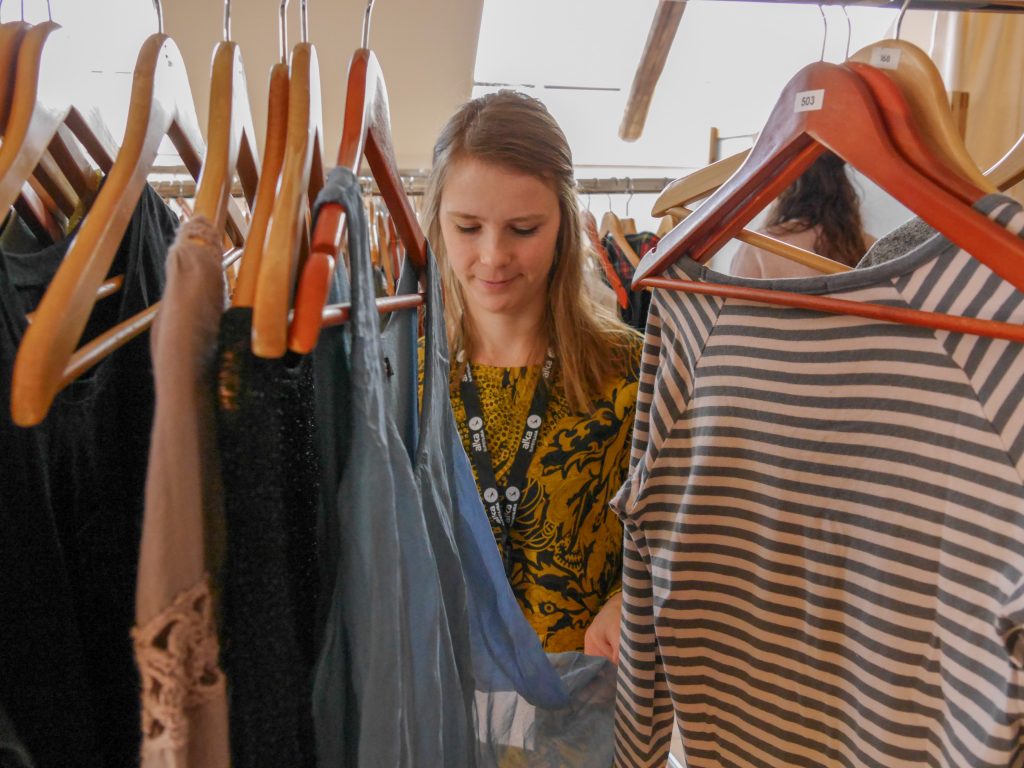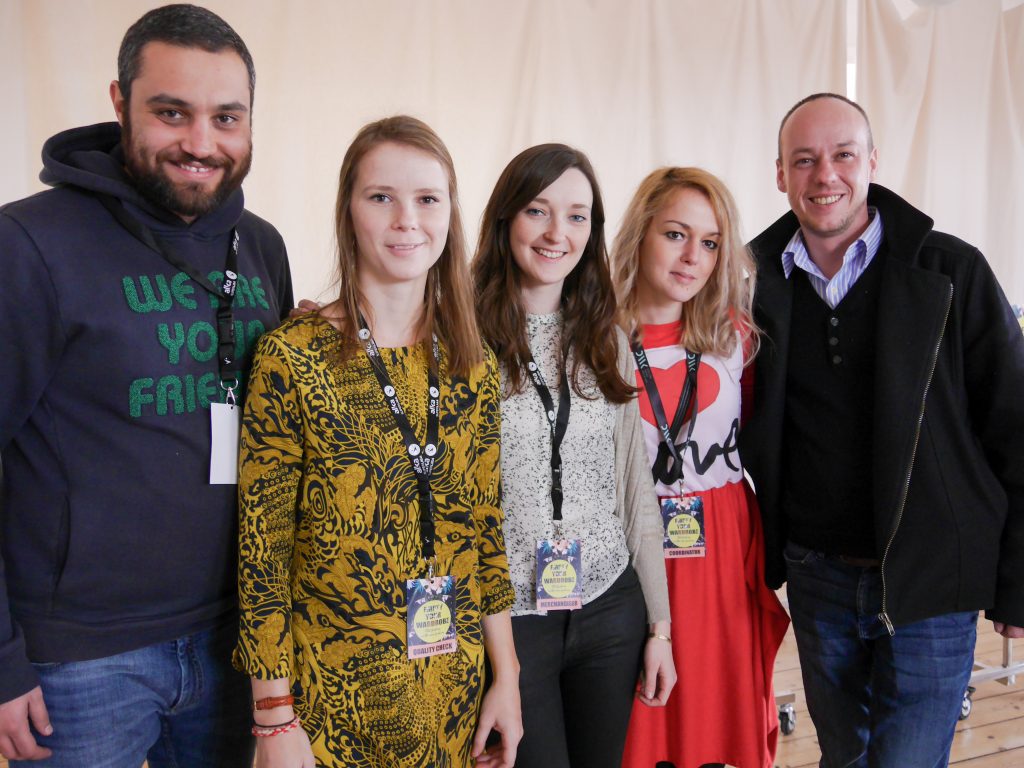 Randi Jessen – we got to know better her when we joined forces at a school project called Multi-Stakeholder Innovation which aim was to integrate refugees, local Danish citizens and internationals. This is how VI ER Kolding was born! At the swapping event, Randi took turns with Mascha and she was the one welcoming the people and speaking the local language.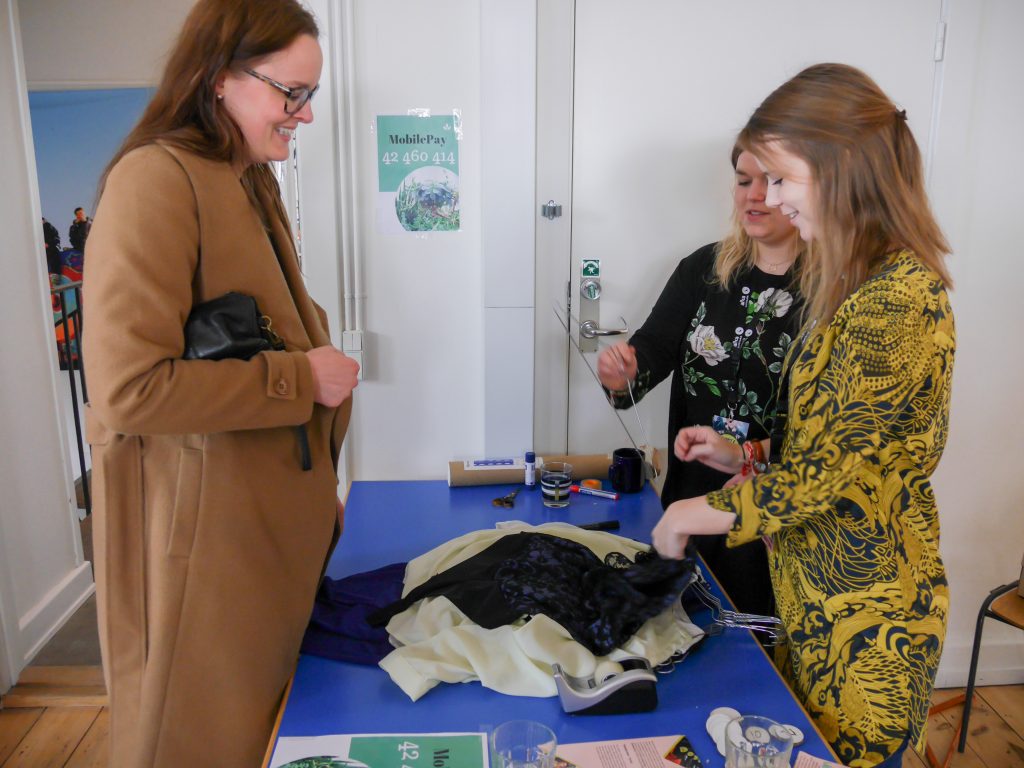 Mairiclaire MacDonald – she took the role of the Fashion Advisor. A friend of Gioia, very expressive, communicative, with her own style of dressing. Student at the Design School in Kolding, with an aristocratic touch of the British culture and fashion.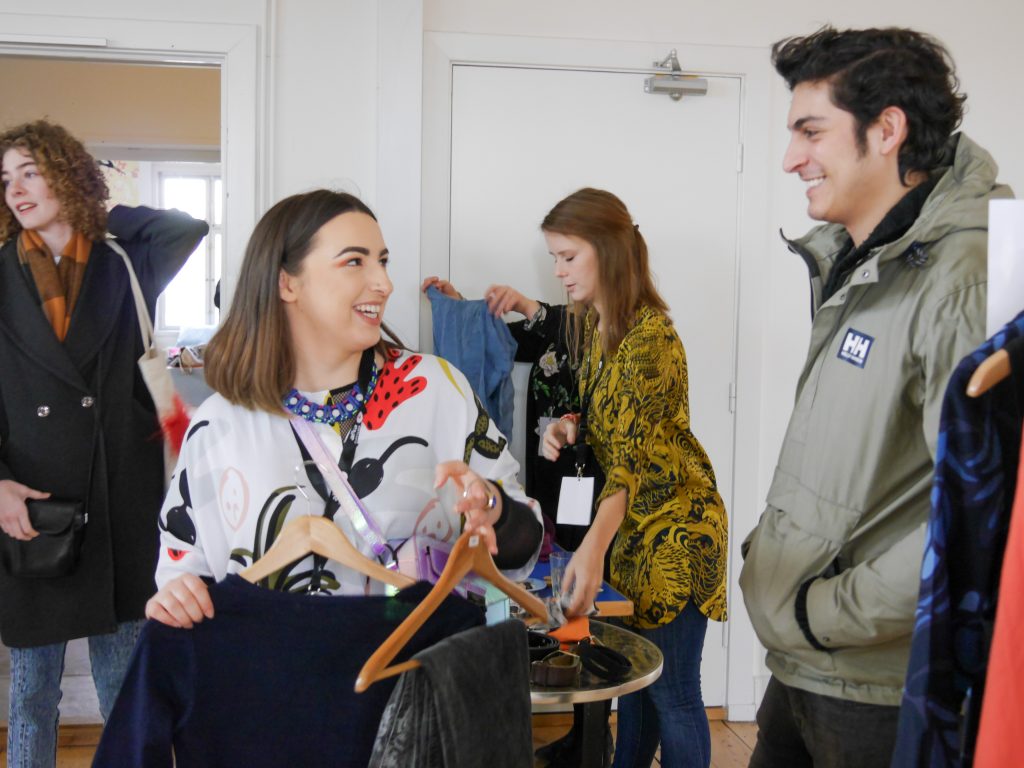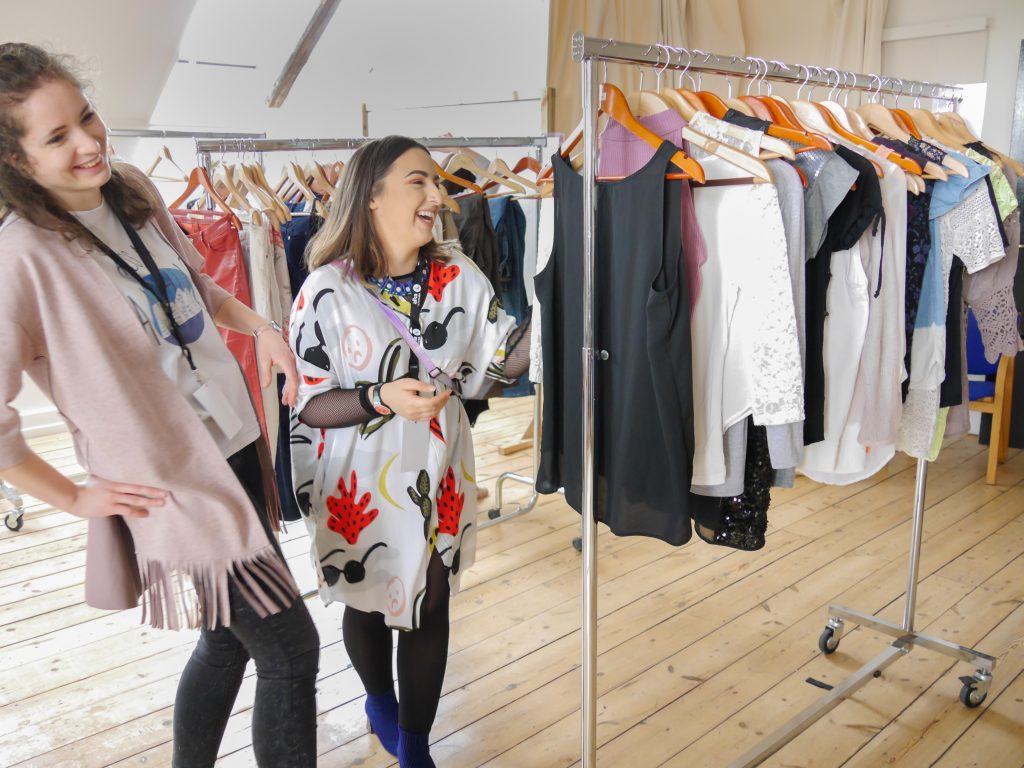 lka Juliette Schneider – interested in nature and water sports, likes to discover new places and cultures, forward thinker, passionate about finding solutions for regional and global problems, trying to discover new possibilities and opportunities – a real entrepreneur! She is the one guilty of those pictures… 🙂