My dear reader
This is a zine.
It is a possibility to share stories
learn about different cultures and reflect on your own.
It is made with passion and openness for you
to touch read discuss.
My name is Alice
I am an Italian volunteer at Nicolai.
I like to ask questions, listen
and learn
and that is what this zine is all about.
---
MY LIFE AS A VOLUNTEER
By Laura GÁLVEZ
My name is Laura, I am 22 and I come from Madrid. I love to travel so the idea of living abroad for some time has always been on my mind. I always wanted to work with animals, so when I finished high school I attended a course at Madrid University about wild animal care, specializing in marine mammals. After that, I did different internships and small jobs in pet stores… and now I am in Denmark doing an EVS with seals and a porpoise! When I first heard about this volunteering program, I was already volunteering in Italy. But it was only for a couple of months, and I wanted to do it for a longer period. So I decided to give it a try.
---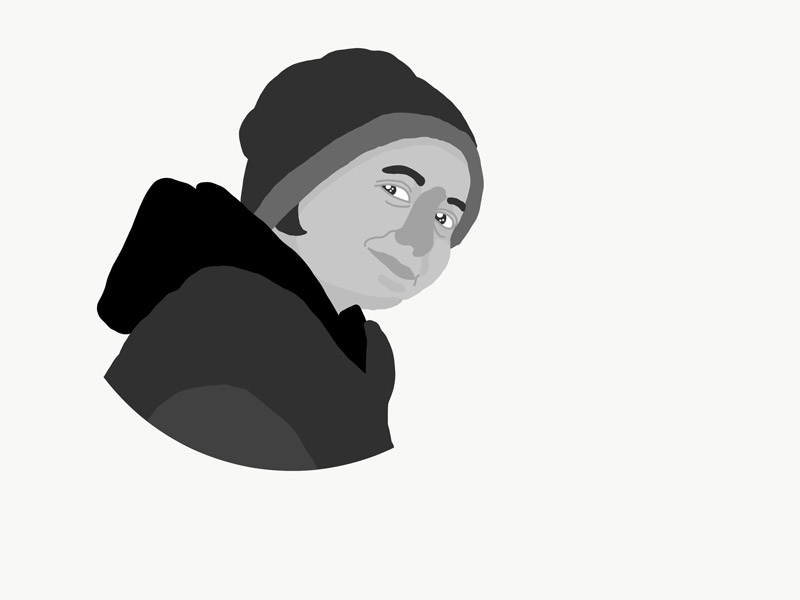 ---
My job at the aquarium
My program is located in Fjod og baelt, an aquarium in the town of Kerteminde, Fyn. It's a small and nice place with marine animals from the Danish coast. I volunteer with the marine mammals' department where we work for the care of four common seals and one harbour porpoise. Our daily routine consist of sorting the fish, cleaning the buckets and the kitchen, cleaning the pools, feeding the animals and answering the questions of the visitors.
---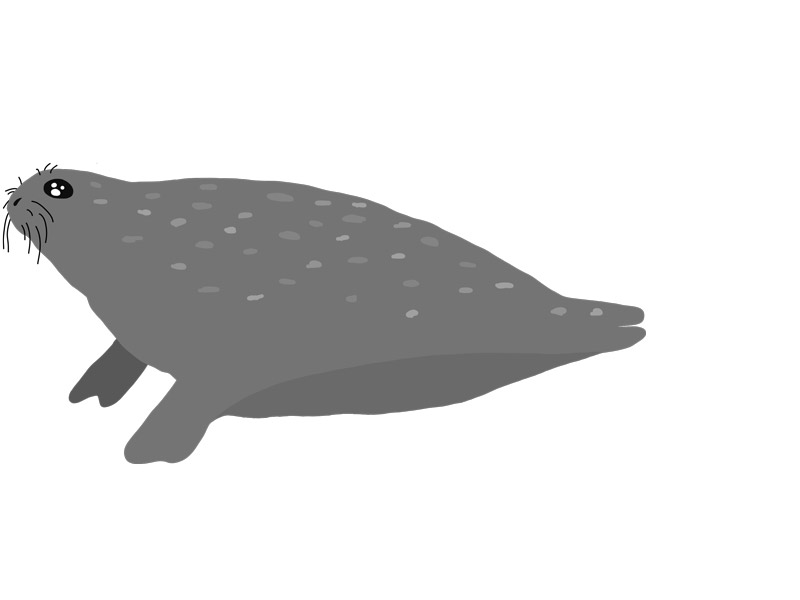 ---
My host family
Living with a host family is a great way to get a closer look into the Danish lifestyle. I feel like otherwise, my experience here would be very different because I would have lost so much, like celebrating festivities in a traditional way. My host family lives in the outside area of Odense, they have a son who is 20 and a daughter who is 22, but they both live in their own houses (which impressed me a lot because usually in Spain you don't have enough money to live by yourself at such a young age).
My challenges
Living abroad has its difficulties: you miss your family. Feeling homesick is something that you can't avoid. My tip is to just look for ways to keep you occupied so you don't have too much time to think about it. When I feel sad I go for a walk, read a book, play the guitar, think about places to visit… the last thing I do is talking to my family because that would make me feel even worse. I just focus on something else, and I tell myself that is normal to feel like this, that is only one year of my life, that it goes on very fast so I should just enjoy it. Also, living in a country with such a different language is a big challenge, especially when everybody around you is speaking Danish and you can't understand anything. It's true that in Denmark many people speak English, but they are not going to be talking all the time in English just because of one person! So, just know that you're not the only one who feels excluded and frustrated about that sometimes.
But, after all, this experience can end up being very inspiring and full of great memories so even with that bad stuff, I would recommend everybody to do it and make the best of it.
---
IT´S OK TO FEEL LONELY
Interview with Maria Palmvang
---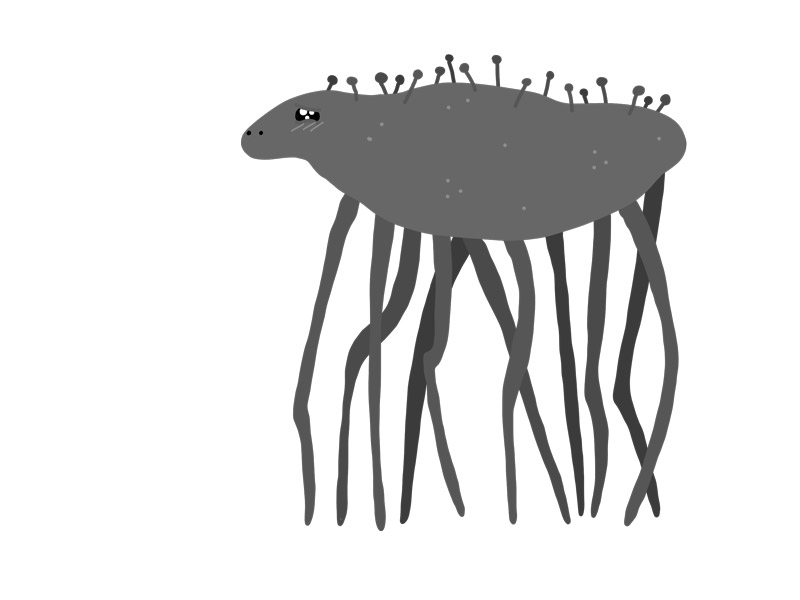 I had a Skype call with Maria Palmvang back in January, a month before I left Italy. She is the AFS coordinator of the European Solidarity Corps volunteer program, the one me and Laura applied to in order to be volunteers in Denmark. I remember that talk was mostly about organizational stuff – how to get here, the money situation, the workplace and so on – but she also took the time to explain what a cultural shock is and how communication is key to surviving in a new environment. She introduced me on how intense this experience would be, and that's why. I asked her to discuss these topics more in-depth.
Alice: Hi Maria. Can you explain to us what AFS is?
Maria: AFS Denmark is an exchange non-profit organization founded after the Second World War. We organize exchange programs for youth under 18 years and above. The vision and purpose of the organization are to promote sustainable development and sustainable lifestyles, human rights, gender equality, promotion of peace, global citizenship and appreciation of cultural diversity.
A: Some projects, like mine and Laura's, require volunteers to live in host families, others in shared apartments with other internationals. What are the pros and cons of both?
M: The pros of living with a host family are related to the intercultural encounter that both the families and the participant experience because both get to look at things and their lives from a different perspective and become more curious and open towards other ways of doing things. This more in-depth get-to-know-each-other process fosters a deeper understanding than living with other internationals. The cons are that it is not always easy as it requires energy, time and a willingness to get to know each other and create a space for dialogue. As many families are very busy, this can be a big challenge. But a successful host family experience will only occur if there is communication between the host family and the participant.
A: What is the biggest challenge for volunteers living in Denmark?
A: In the last ten years there has been a change in the age and country of origin of volunteers. They used to be younger, 18-22 years old, and from poorer countries, especially eastern Europe. Now they are older and from central Europe, especially Italy, France and Germany. How do you explain this change?
M: We see this change to some extent however in our experience, we have many 18-20-year-old applicants from Germany (probably because they have one year of social work after high school) and many Italian, French and Eastern European applicants in the age 22-30 (all very well educated). I think the older ones apply because they want some work experience abroad, but also because they see it as the next step in their search for job opportunities.
A: Elisa, the volunteer who was here at Nicolai before me, told me that it isn't easy to find a host family in Kolding. Why do you think that is? Specifically, why do you think it's easier to find them in more remote areas – I live in Vester Nebel, she lived in Skærbæk (Fredericia), than in town?
M: It's a difficult question to answer. It is generally more difficult to find host families in the cities, maybe due to the lack of space within the houses. People living outside of the cities usually have more space. Further, I think that many families think it is too intense to host a participant for a year (which is the length of many of our programs).
A: Is there something that you would like to improve to better our experience as internationals?
M: I would like to work much more on the preparation of host families, contact persons and projects in order to give the volunteers and the people around the volunteers a better understanding and room for reflection on the cultural encounter. Further, I would like to create seminars or other events where the volunteers can meet each other, to reduce the loneliness issue.
to be continued…