Is there something you want to SAY?
Do you have a STORY you want to tell?
Do you want to talk about the important issues of OUR TIMES?
Does something make you MAD?
This is your chance.
It begins here – with YOUR ideas, with YOUR stories.
---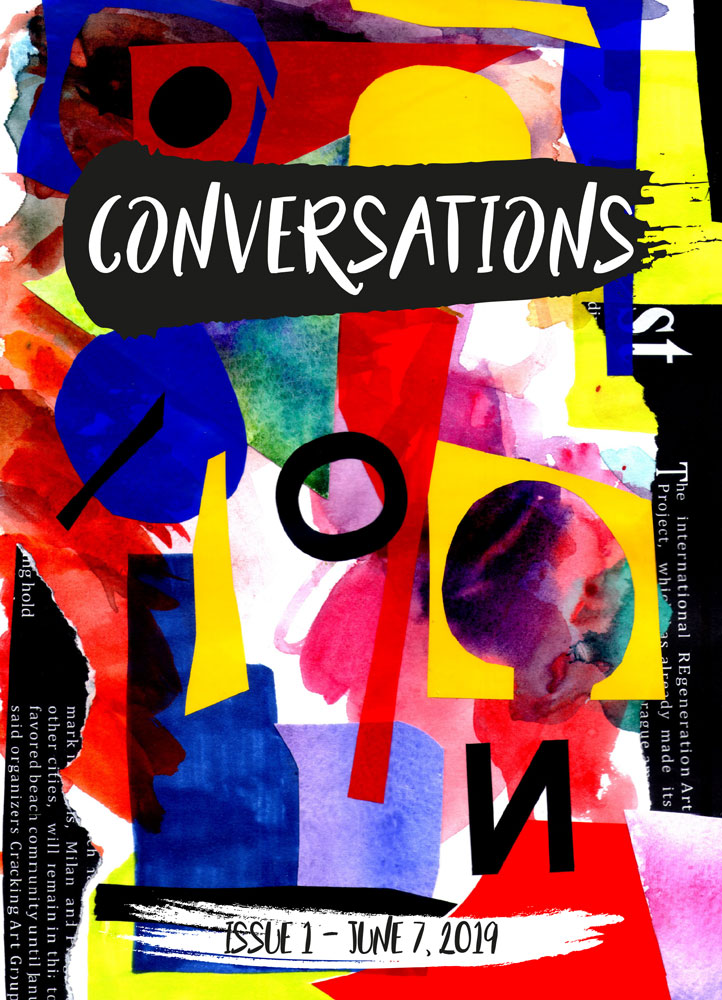 ---
WHAT ABOUT THE ELECTIONS?
If you are a foreigner living here for a few months, probably you know that Denmark is voting this week, but you don't have any idea of what is going on. I, for one, do not.
Around town, I see all these faces on posters. They are literally everywhere. I am on the bus, reading or checking my phone, I briefly look up and – fuck! There it is. It's like when someone you care about dies and suddenly you see them everywhere.
I feel overwhelmed: where do I even begin to make sense out of this? Why do all these faces look the same to me (am I racist towards the Danes)? How many different parties exist in this country? But most importantly: why they only put the posters on lamp posts and tree trunks, and why do they have such a similar layout? It makes everything even more confusing!
Anyway, I know that Rasmus guy is a nazi, but that's mostly it. So I talked to some people about what's happening and it turns out, it's not so different from Italian politics: everybody is obsessed with immigration.
Alice Pirotta: "After I wrote this, I randomly read a post on Facebook and as it turns out, there are strict rules to follow if you want your poster to be accepted. I mean. Equality for posters! So Danish."
---

Prasad H Guru, founder of the Indian Community
Alice: The elections are coming up and a lot of parties have strong anti-immigration rhetoric going on. What do you make of it?
Prasad: I can´t vote because I don't have the citizenship, but I follow the news. I think this anti-immigration policy doesn't work, because this entire world is moving in the right direction only because of immigrants. We should move in different directions. If we do not, then we become islands, we get stagnated. But I think that the immigrants they are talking about – at least the intellectual people – are those who don't come here to support the country.
A: I spoke to some Danes who said the same thing. But how can you make a distinction before people come here? Because I'm afraid it's like, if you're black you come here to cheat the system, if you're white you come here to work and support the country.
P: You can divide. Me, my wife, a couple of my colleagues, for example, we were picked from India to come and work here. But there are people – I know a few of them – that came here not to do any contribution. They were interested in the passport. Danish passport is strong, so it's pretty easy to move to some other country. It's a getaway to go somewhere else, and it should not be supported.
A: So you agree with that kind of anti-immigration policy? You don't think it's embedded in racism?
P: This kind of cheating, I don't support. So to some extent, I am for regulating immigration. And no, I haven't faced racism here. Some people say that they feel it, but I never did.
---
Benjamin Madsen, chairperson of Spectrum Kolding
A: Immigration is the hot topic right now, but I was wondering if there are parties who are openly homophobic, and if there is any conversation about the LGBTQ community going on – for good or bad.
B: My immediate answer would be that the parties who also don't like immigrants – the far-right parties, the very, very conservatives parties – they are. But I can't actually remember if they voted for the marriage law or if they stayed neutral. Honestly, it's difficult to know because no, there is no real talk about the LGBTQ issues. It's not part of any party's program. The political discussion now is about immigrants and climate change. We sorted out the marriage thing and the family thing – it feels like now we're fine, we can change the subject. So, I cannot vote for someone who is doing something good for me because nobody is talking about queer people.
A: Do you think that's because it's not an "issue" anymore, or because the public debate is focusing on other topics? I can't decide if the absence of a conversation is good or not, but in my experience, just in general, it's not.
B: Maybe it's because we got marriage rights and trans people have recently got off the mental list in Denmark. They might think "Oh, we don't have to fight for that anymore because it's already happening. We should fight for climate and immigration".
---
Vijay Kumar, member of the Indian Community
A: You've got your Danish citizenship recently and you can vote for the first time at the next elections. How does it feel?
V: I am very excited, but I honestly don't know what to vote. Most of the political discussion is about immigration. It's a bit tiring because they are talking about only one thing, but there are so many other things to talk about.
A: Do you feel they are talking about you when they say "immigrants"?
V: Not really, no. The problem for me is that they make a rule, for example about immigration, and in six months they change it. You never know what the rule is basically. All the years I've been here, it's been like that. It's just a party agenda. That's what pisses me off the most.
---
Maria Palmvang, AFS Denmark coordinator
A: Recently the Danish government made the official language course not for free anymore, reducing the possibilities of people not coming from a wealthy country to learn the language and find a good job. Do you think that the result of the next elections could make access to EU programs more difficult?
M: If these populist parties get to power, unfortunately, I am afraid that they will do their best to prevent our integration in the European Union. So, yes, that could be the case.
---
TIPS IN PILLS
Short recommendations from around the world
Music from Hungary by Fanni Földesi
Esti Kornél, "Boldogság, te kurva" (2011) Esti Kornél were formed in 2006 and first started off as a high school band. The name of the band refers to the fictional alterego of the Hungarian writer and poet Dezső Kosztolányi.
Ivan & The Parazol, "Take My Hand" (2012) Ivan & The Parazol were formed in 2010. 'Take My Hand' appeared on their debut LP in 2012 and became the band's hit song. Most of their songs have English lyrics.
Szabó Balázs Bandája, "Bájoló" (2012) Balázs started a solo career first as a guitarist and singer. In 2009 he founded the band. Their music has a touch of Hungarian folk music. The lyrics of the song 'Bájoló' is written by a Hungarian poet Miklós Radnóti.
Blahalouisiana, "Deeper (I'm Going Deeper)" (2016) The band's name refers to Blaha Lujza square which is in Budapest (capital of Hungary). They formed in 2012. Some of their songs have English lyrics, though the majority are written in Hungarian.
Margaret Island, "Eső" (2015) The name refers to Margaret Island which is located in Budapest and is surrounded by the river Danube. The band formed in 2014. The song called 'Eső' (meaning: rain) is their most popular.