Would you introduce yourself?
My name is Stela Hristova, and my friends call me Sachi. I am an Indian culture teacher.
You create…henna paintings. This is one of my bizarre interests.
Tell us how your days pass.
Every day is quite different from the other. I am never bored. I paint with henna or manage the henna, culture, Indian beauty workshops, etc. I often have many guests over at my home, almost every evening actually.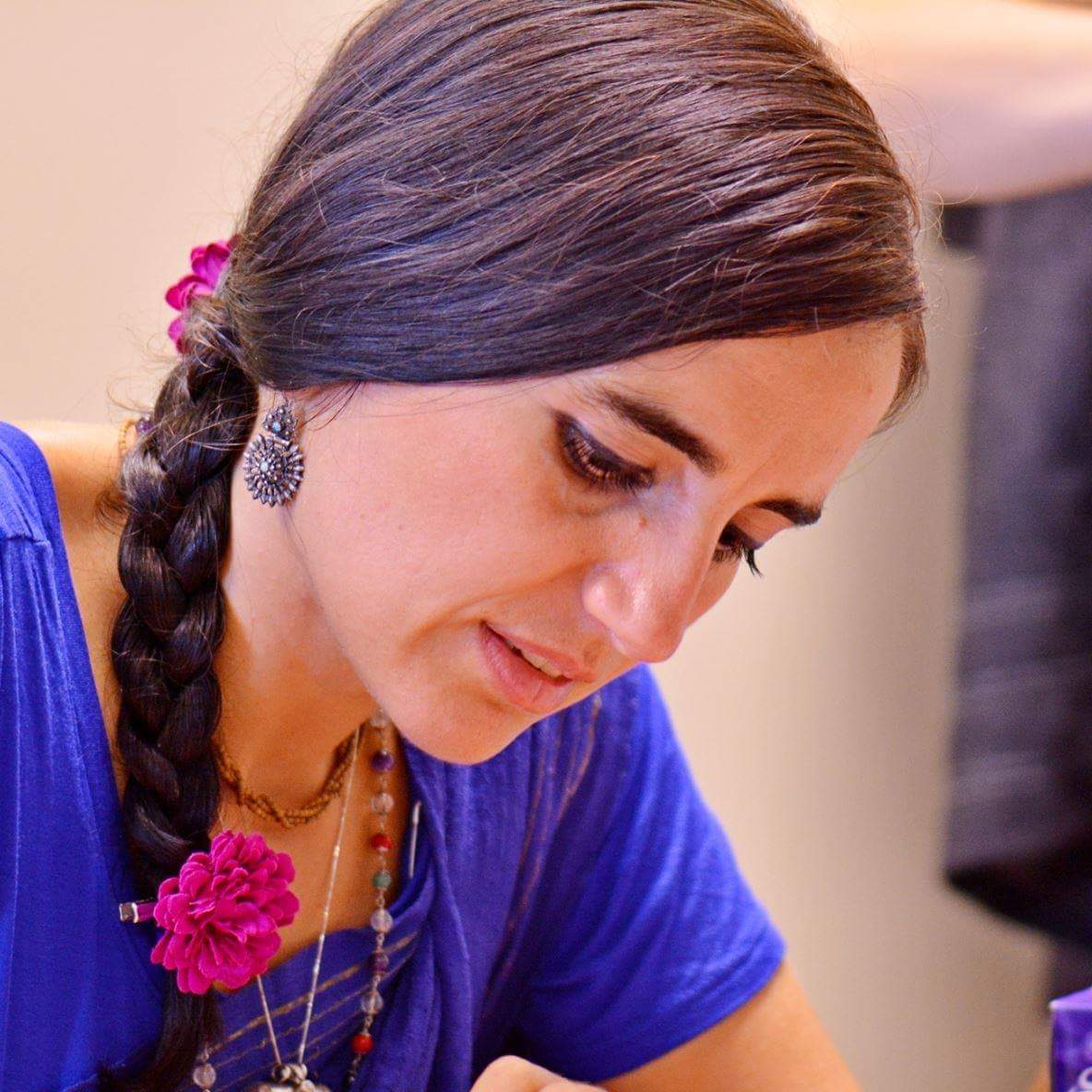 During the day I hectically organise what not. To relax or tune up I listen to a lot of mantra music, preferably kirtan. I read the Bhagavad Gita. I meditate. I walk outdoors.
How did it all start?
I started practising Bhakti yoga in 1998. And as you must have heard already, yoga is a way of life. It is not about spending two hours on the mat. Yoga means to "connect" – it's around the clock connection.
Diet, books, spiritual practices, activities, environment, etc. You work on yourself and build up a personality. Also, the arts are a great stabilizer for your emotions.
Henna painting is one such art.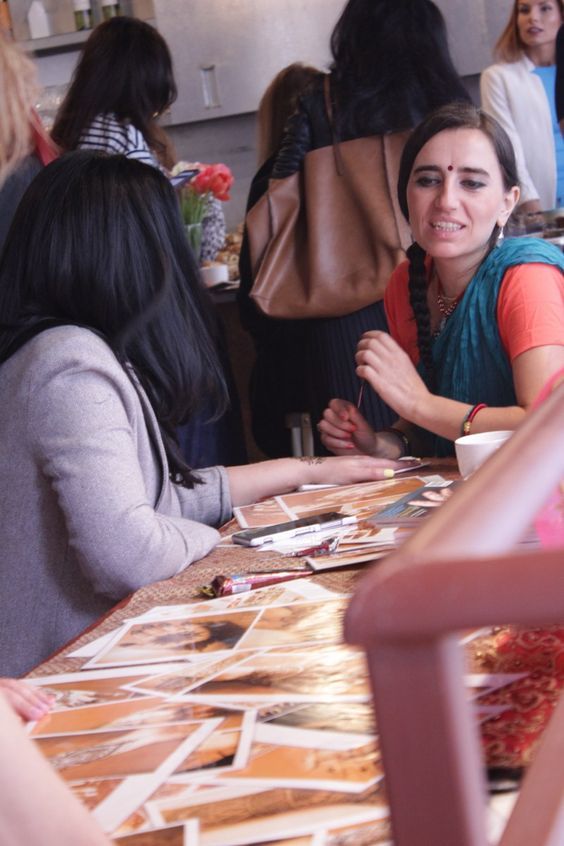 What is your current project? Can you tell us about it?
I am helping with the organization of the seminar with Dr Oleg Torsunov. And of course, in the background, I run my daily workshops and courses.
Soon I'll start working on the organization of the Ratha Yatra festival.
You wake up and… immediately start thinking over all the tasks I have to do that day and make a schedule.
You go to bed with thoughts about… what comes next. I rarely look back.
What is your inspiration/motivation?
I draw inspiration from the books by A. C. Bhaktivedanta Swami – they are a source of answers and insight. My motivation is to share what I know with the rest of the world.
Show us some photos of your wardrobe 🙂
Eco-Friendly – do you support this mission?
Definitely! We are consuming too much without realizing that sooner or later our credit to the planet will be exhausted.
What do you think about "Empty Your Wardrobe" initiatives?
I think that they need to happen more often 🙂 One initiative brings message and change!
Do we think about how the garment reaches us – what kind of material is produced, how it gets, who stitches that garment, what kind of money, what is it's dyed, why it's so cheap and why there's so much of it.
The luxury of consumer society is paid for with the misery of somebody, somewhere … away from us. Let us reuse and follow the maxim – "to break away from it" 🙂
At your third event, I will run a Workshop for henna drawing. This is a ritual for love and health! For centuries, henna has dyed the way of the female heart. The knitters of sacral shapes associate it with the feminine beginning, calling wishes and longings. The henna has proven therapeutic properties according to Ayurveda. Soothes cools and purifies. Feel the magic of the henna!
Contacts:
Facebook:  Stela Hristova Saci-sundari